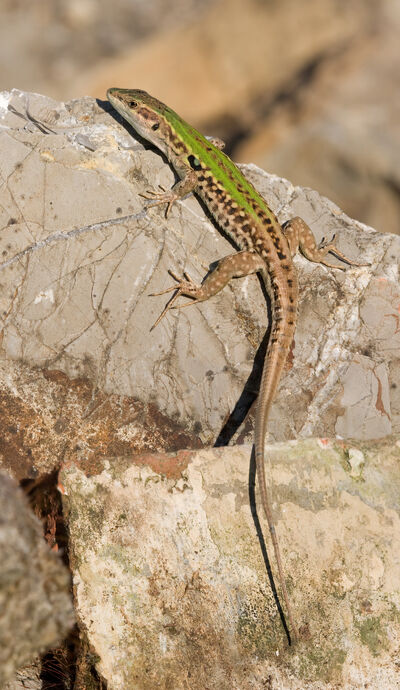 The Italian wall lizard or Ruin lizard (Podarcis sicula) is a species of lizard in the Lacertidae family. P. sicula is native to Bosnia and Herzegovina, Croatia,France, Italy, Serbia and Montenegro, Slovenia and Switzerland, but has also been introduced to Spain, Turkey, and the United States. P. sicula belongs to the Lacertidae family of lizards and it is the most abundant lizard species in southern Italy.
P. sicula gained attention in 2008 following the publication of a research study that detailed distinct morphological and behavioral changes in a P. siculapopulation indicative of "rapid evolution".
In the UK
Edit
These lizards are breeding in areas of Dorset. They can be mistaken for the europeon wall lizard and the western wall lizard.
Community content is available under
CC-BY-SA
unless otherwise noted.