By Ceri Roberts, Jun 3, 2011 Filed under: Travel News
As reported for AOI News
You might want to stay away from the water if you're on holiday in Norfolk, because a holidaymaker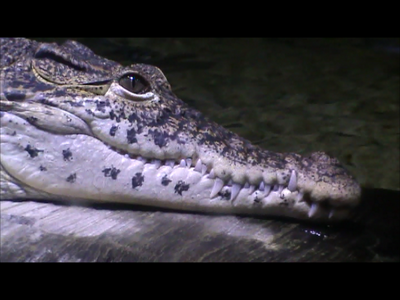 claims to have spotted two alligators lurking in a lake at Waveney Valley Lakes holiday park in Wortwell.
Worried visitors are now staying away from the fishing lakes, but so far police have failed to find the snappy pair.
Park manager Dave Potter told The Sun: 'It has caused quite a stir.
'We have 90 plots for caravans and lodges, so there are a lot of people here.
'The police had a good look around but didn't find anything.'
However, alligator expert Dr Laura Brandt said it was possible they had been released and found their way to the water – which means there really could be alligators on the loose.
She said: 'They will eat anything that moves.'
Alligators, which are native to the US and china, can weigh up to 800 pounds and can grow to more than 13 feet long. Their average lifespan is 50 years.
The Waveney Valley Lakes holiday park is about 50 miles north of London and has been a popular fishery since 1960 when thousands of carp, tench and bream were introduced to the lakes.
The park prides itself on being a 'natural haven for wildlife' - although we're pretty sure that alligators aren't especially welcome.
UK Status
Edit
There not likely to breed here its just to cold but who knows nature brings us unexpectated things......??????
Community content is available under
CC-BY-SA
unless otherwise noted.