​


Introduction
This website is founded and Managed by The British Reptiles And Amphibians Trust 2013©
Click here to join the British Reptiles & Amphibians Trust.
---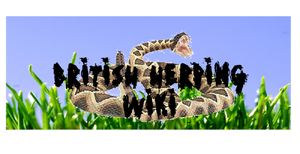 ---
This is the only website to include ALL the amphibians & reptiles which you can find in Britain. It includes all the introduced species as well. From the Wall Lizard to the Dice snake. Our aim is to have 1,000 pages on this site. The aim of the British Herping Wiki is to show the immense diversity of the native species and that of the introduced species of reptiles and amphibians which have bred in the UK. Check out our articles; you will be surprised just how many species have bred here and have created a sustainable population.
If you have seen any other Reptiles Or Amphibians In the UK Which Aren't on this website please feel free to add a page about it:
Make sure to state where you saw it. You can add information about it from Wikipedia. But don't add any information from any other website other than that. We would also appreciate it if you add pictures and videos to this site to help illustrate the pages.
Or if your unsure about adding it yourself contact me at snakes1000000@hotmail.co.uk to add the page for you, THANKS! Don't forget to mention where you saw the reptile/amphibian.
How You Can Help?
---
The staff at the
British Herping Wiki
would mainly appreciate it if you could edit/add more pages to the category of "
Habitats
" as this category is most in need of help content/quantity wise. They would also appreciate it if you could add any photo's you have taken of any amphibians & reptiles that you have seen in the UK, or of any that you've seen out of the UK but exists in the UK, weather it's native/non-native. You can check to see if the species has bred in the UK by checking out the
list of pages
on amphibians & reptiles on the British Herping wiki. Also if you know of any amphibians/reptiles that have bred/breeding in the UK that isn't on this wiki feel free to add a page about it. You can just copy and paste information from wikipedia. Don't forget to state where it has bred.
---
When we first started the wiki, it only had "12" or "13" species if you include the Pool frog; which are all the native species to the UK, but now we have a total of 76 species on the wiki. Virtually all of them have at least 20 breeding pairs within the UK.
---
But we still need your help. If you have seen any amphibians or reptiles in the UK which aren't on the British Wildlife Wiki/British Herping Wiki please feel free to add a page about it. Just state where the population is and then add lots of information about it. You can copy & paste any information about the species from wikipedia BUT NOT FROM ANY OTHER WEBSITE! You can even do a little research on the species to see if there have been any other sightings of the species in the UK as well.
Pages on this Wiki
Click Here to see all the amphibians breeding in the UK
Click Here to see all the Reptiles breeding in the UK
If your new to herping or just need some advice or help with herping click Here to go to our herping help page. This page has a list of different tutorial videos which will help you herp. From How to catch a lizard to How to herp in your garden.
And if your unsure on which habitats different species live in click Here to go to our habitats page.
Please feel free to search for a page
YouTube Partnership Program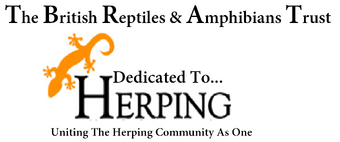 This is a YouTube Partnership Network dedicated to herping channels. It is free to join and requires no contract. But will still benefit your channel in many ways...
The British Reptiles & Amphibians Trust Was founded in 2013, by Matthew Higginson. The aim of this organisation is to unite all Herpetologists on youtube as ONE! Not just herpers from the UK, but everyone. Weather you just video your pet reptiles/Amphibians or weather you actually go out herping, it doesn't matter. We want as many people to join as possible. I don't see why you won't want to join as it's free, and will do nothing but help promote your youtube channel, also I get no benefit out of this. All the details about this free service and how to join can be found here:
http://britishherping.wikia.com/wiki/The_British_Reptiles_%26_Amphibians_Trust
Or click the British Reptiles & Amphibians Trust's Logo!
---
Benefits Of Joining:
---
It's FREE!
We will enable you for the monetisation and custom thumbnails feature on youtube. The term monetisation means that adverts will show up on your videos, and so you will make money from youtube! Also the custom thumbnail feature will mean you can upload custom thumbnails of your own as our thumbnails for your videos to make them look even better and attract more viewers!
We will also enable you to be able to livestream on your youtube channel! (depending on your accounts status and stability)
Also is requested (by emailing me a snakes1000000@hotmail.com) I will make you a intro video for your videos for you to use at the start of every video to make them more SNAZZY!
All Your videos will be put onto this website where appropriate. E.G: If you've videod a Grass Snake your video will be uploaded on the Grass Snake page. This will benefit your youtube channel because it will give you an opportunity to get more views as people visiting this website will be likely to watch it.
I will give regular shoutouts on my youtube channel Snakes1000000, about new members. This will help in advertisation and will enable you to get more views and subscribers.
If requested I'll make you a YouTube one channel banner, I'll also make you an intro/outro video for your channel. This will help in the branding of your channel and will make it look more professional!
If you send me a request to make a montage of your channels youtube videos, I will do. (But only if requested) This again will help in the Promotion of your youtube channel.
If you have 100 subscribers or more you can request for me to make an app for your youtube channel. This will help in letting your subscribers know when you post a new video! - Leading to more views!
You'll have the opportunity to collaborate YouTube videos with other YouTubers partnered with this network. Even Me!
All herping channels will be united as one, this will help new youtube channels start out as I will advertise them. Also it is then easier to find herping channels as all the members will be listed on this page.
I will give links to all your youtube channels on my account. And all members will be added to my featured channels list.
There is also a lot of other benefits that you will receive, but I've just started this organization and haven't come up with any others just yet.
There's No Reason Not To Join, Its Free!
The British Herping Wiki's App's
Recently I have published a few apps for this website - They are all available on all iOS Devices and all Androids. Links to all the apps are below:
---
Our Other Apps Available: (Unavailable at the Moment :( ...)
Hi there!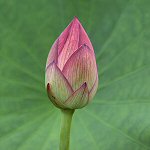 Welcome to this Wikia, and thank you for your contributions! We invite you to log in and create a user name.
Creating a user name is free and takes only a minute and it gives you greater anonymity if that is your wish. In addition, it is easier for other contributors to ask you questions and help you.
Of course, we hope you continue to make contributions, even if not logged in.
If you are new to Wikia or wikis in general, please visit the Community portal for an outline of some of the main parts of the site and links to pages that show you how to edit.
Discussion of any aspect of the site, and enquiries, can be made at the Forum or on the "discussion" page associated with each article. Please sign and date your contributions there, so that readers know "who to talk to" and whether your message is probably still of current interest.
Created By Wikipedia Forums
Global Wildlife Wiki Alliance

The British herping wiki is a member of the GWWA "Global Wildlife Wiki Alliance". If your wiki would like to join this association please go to this link. Click on the Link above or click on the GWWA Logo. Then Contact the creator/owner to see how you could become a member too. Your wikia must be about wildlife in one way or another. Trust me they will help your wiki loads in getting more members and editors, and getting word around wikia about your wiki!
What is the Global Wildlife Wiki Alliance?
The Global Wildlife Wiki Alliance is an alliance between the few wildlife wikis on Wikia. The alliance plans to secure some new editors for all of it's members and ensure that all of it's members wikis are kept up to date and free of trolls.
If you would like to join the alliance, please contact TheWWC.
Our Copyright Policy!
WE DO NOT TAKE CREDIT for any photos on this website off wikipedia. And they are only on this website as a guideline of what the amphibian or reptile looks like. Any photos off wikipedia on this site are labeled from wikipedia. We will only add photos if the photo off wikipedia says something similar to the text in the box below this paragraph. All pictures off wikipedia or any other site on this wiki are all either released into the public domain or are licensed under the 'Creative Commons Sharealike Licence'! If your image happens to be on this website from wikipedia and you don't want it to be then please contact me at snakes1000000@hotmail.co.uk about your concerns and we will remove the image immediately!

Community content is available under
CC-BY-SA
unless otherwise noted.